Covered Fingerprint Sensors
Fingerprint sensors from Goodix are fully compatible with
a complete array of covered fingerprint authentication solutions
(including glass, ceramic, Sapphire)
Ceramic

The ceramic-covered fingerprint sensor can support a ceramic cover up to 120μm—the thickest in the industry. While ensuring reliable authentication of fingerprints, the ceramic cover significantly enhances the sensor's pressure and shock resistance.

Glass

The glass-covered fingerprint sensor features high scratch resistance, high level of glossiness, and high color consistency. As the screen material is used for both the sensor's glass and touch panel covers, this type of fingerprint sensor integrates well with the handset's overall design. Due to its simple modular design, low cost, and highly developed value chain, this glass-covered sensor is the most cost-effective sensor currently on the market.

Sapphire

The sapphire-covered sensor is reliable and aesthetically pleasing. Its metallic casing is made of corrosion-resistant materials, which surround a durable sapphire cover. This cover shields a high-density, sensitive sensor, and is able to detect fingerprints quickly and securely.
• High scratch resistance and glossiness
• Compact size
• High accuracy of authentication
• 360° readability
• Supports Finger Flash™
• Mass Production in Huawei, OPPO, vivo, Xiaomi, Meizu, honor, Gionee, Smartisan, Nokia, Alcatel Models
扫描关注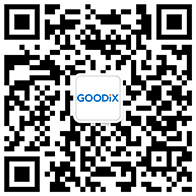 打开微信,点击底部的"发现",使用"扫一扫"即可关注
×