A global premier developer and provider of human interface and biometric technologies, Goodix offers not only superior fingerprint authentication and touch solutions, but also quality, reliable and efficient technical support. Through our professional technical support services, you will be able to get useful and quick responses from plan selection and module development to system design and production. With our abundant experience and expertise in human interface technology, you can always expect advanced, high-quality fingerprint authentication and touch solutions from us.
Contact for Support:If you need technical assistance, please email
sales@goodix.com
. Our service team will help solve your problems.
扫描关注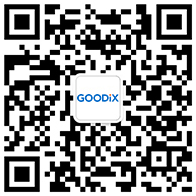 打开微信,点击底部的"发现",使用"扫一扫"即可关注
×