Goodix's In-display Light Sensor Achieves the First Commercialization on Xiaomi 12 Pro
Time : 2021-12-28
Source : Goodix
[Shenzhen, China, December 28, 2021] The industrial trend of bezel-less display requires innovations in sensor that can be placed under the screen. Goodix Technology today announced its first in-display light sensor, which enables the Xiaomi 12 Pro to deliver accurate color temperature measurement. Its high sensitivity allows the smartphone to automatically adjust the display color temperature across different lighting conditions, from bright daylight to warm bedroom lighting, creating a comfortable visual experience.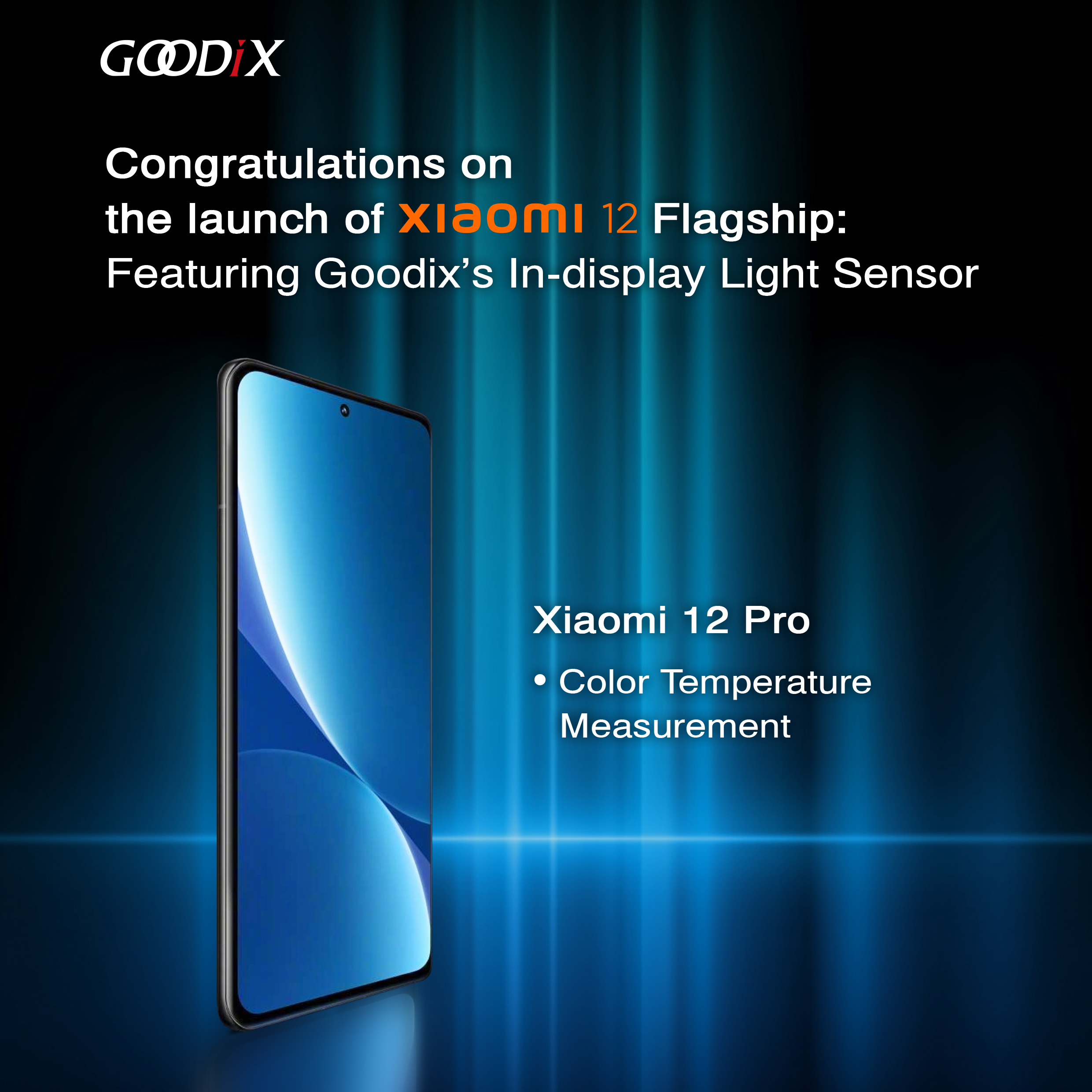 To overcome the constraints of operating under an emissive OLED display screen, Goodix's in-display light sensor integrates a charge-type architecture with features of high sensitivity and ultra-low dark current noise. It can effectively minimize the light interference emitted by the display and allow hardware-level highly precise measurements. The low power hardware-based solution also comes with an exclusive algorithm to greatly simplify the development process for mobile customers.


Goodix's in-display light sensor supports ambient light illuminance and color temperature sensing, as well as proximity detection. By placing under the screen or in the ultra-narrow bezel of a display, it enables smartphones, smartwatches/bands to maximize the screen-to-body ratio while delivering multiple functions, including display brightness/color auto-adjustments and touchscreen disablement to prevent accidental touches.


Leveraging years of expertise and a track record of leading innovations in optical technology, Goodix will continue to diversify its optical solution portfolio to provide a smarter and more convenient user experience for consumers around the globe.


For more product information, please visit: GLS6155