Unveiling the Future of Mobile Security: OPPO Find N3 Debuts with Goodix's Security Chip
Time : 2023-10-19
Source : Goodix
On October 19th , OPPO officially released its foldable flagship phone, the Find N3. A standout feature of this device is its advanced independent security chip, the GSEA0 from Goodix, which boasts SOGIS CC EAL 5+ certificates. This chip underscores the Find N3's dedication to providing top-notch security for its global users.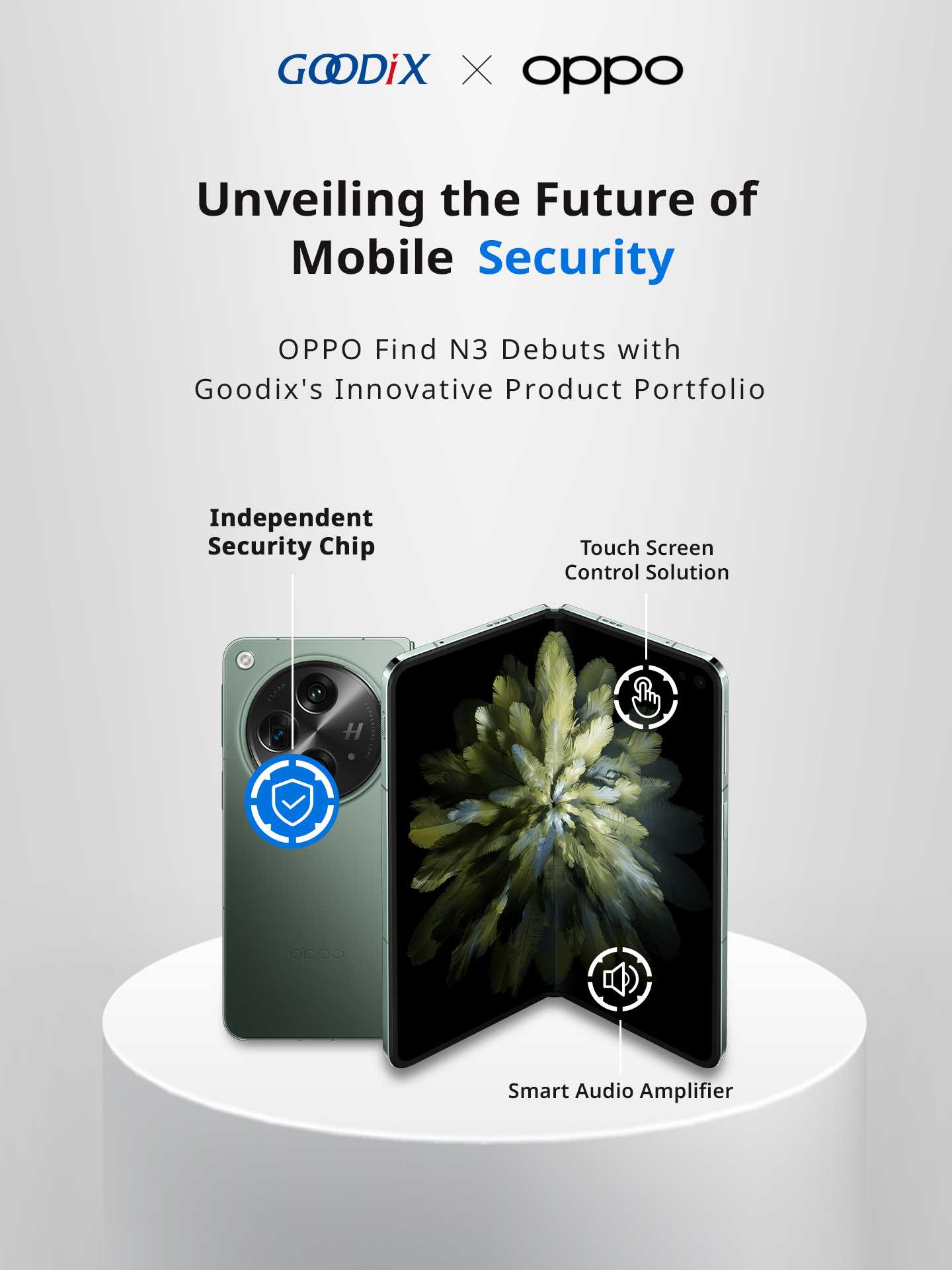 With standout features like expansive user space, a dedicated key management system, and enhanced flash endurance, the GSEA0 is ingeniously crafted to serve as a robust "golden shield" for information security on the Find N3. It ensures stringent and dependable protection for data encryption, identity authentication, and secure signing and verification. In addition, equipped with Goodix in house developed embedded operating system, GSEA0 enables efficient multitasking and concurrent processing, delivering a smoother user experience for Find N3 users. Furthermore, Goodix offers an innovative product portfolio of "Touch Screen Control Solution for Front and Inner Screens and Smart Audio Amplifier", enabling unprecedentedly smooth touch control and immersive sound experience for global users.
User data security and privacy protection are becoming increasingly vital in the era of mobile internet. According to a report by MarketsandMarkets, the embedded security market size has been estimated to be valued at USD 7.4 billion in 2023 and is projected to reach USD 9.8 billion by 2028, growing at a CAGR of 5.7% from 2023 to 2028. Goodix has been devoted to the security field for a number of years. With OSCCA Level2 certification and dual SOGIS CC EAL5+ certificates for both IC and COS systems, Goodix fulfills the security application requirements of various international standards. Moreover, Goodix offers comprehensive application development tools, facilitating the development of customized features for customers across industries and reducing the complexity of R&D, thereby shortening the product time-to-market process.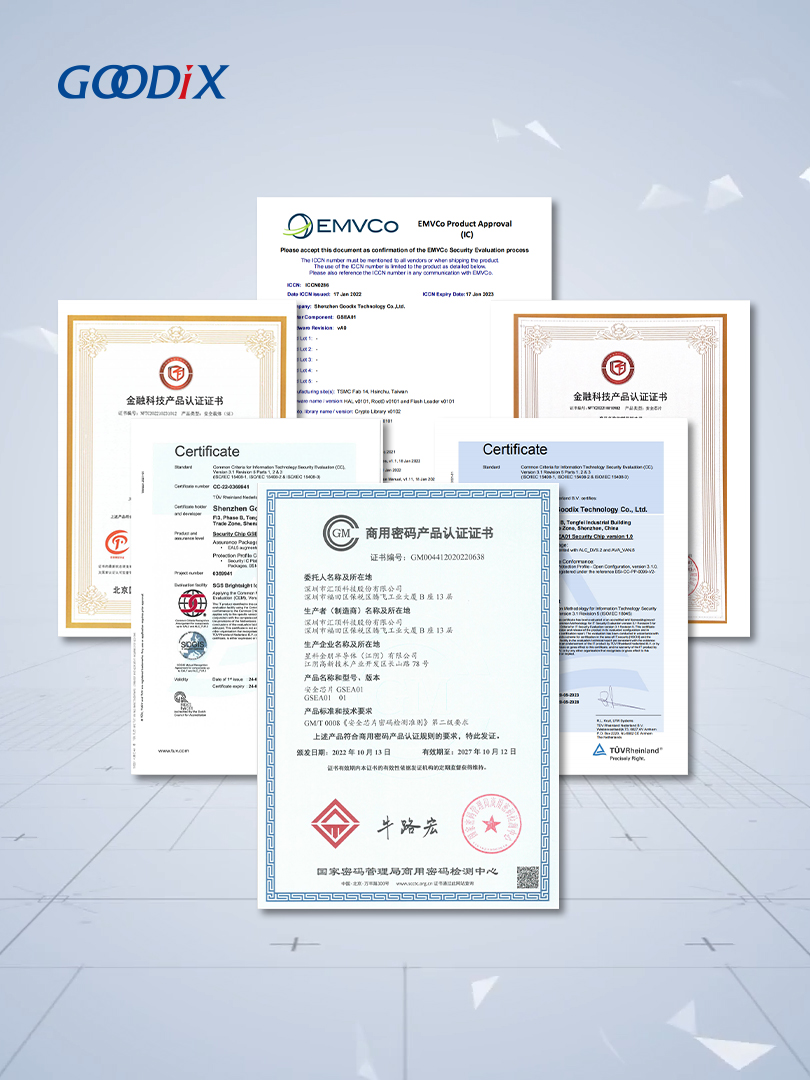 "The commercialization of the security chip marks a significant milestone in Goodix's dedication to a diversified strategy," stated Sandy Hu, President of Goodix. " As we strategically tackle the growing security demands, we remain steadfast in our unwavering commitment to intensifying our research and development endeavors while fostering robust collaboration with industry partners. Our goal is to expedite the adoption of mobile applications like smart transportation, payments, access control, central bank digital currency, digital identity, and digital car keys, ultimately delivering a more seamless and secure experience for users worldwide."