China's Fingerprint Chip King Says Trade War Hampering Acquisitions
Time : 2019-03-11
Source : asia.nikkei.com
'Tiny ant' Goodix confident its daily operations will not be targeted like Huawei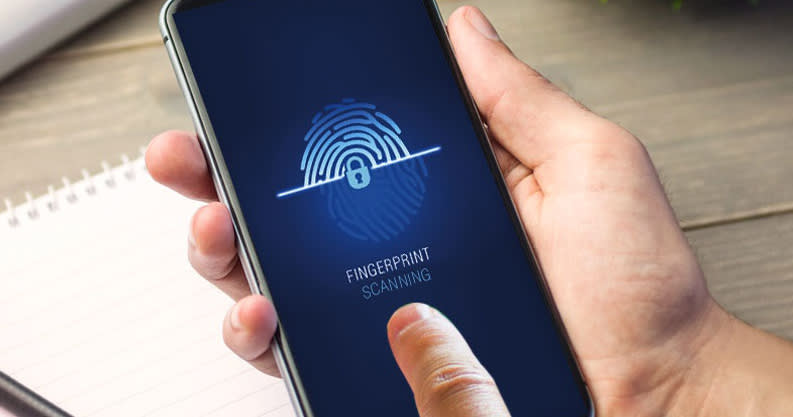 Goodix supplies fingerprint sensor chips for major smartphone makers, including Samsung and Huawei. (Photo courtesy of Goodix Technologies)
BARCELONA, Spain -- The trade war between Washington and Beijing has made global acquisitions almost impossible for Chinese semiconductor makers, a senior executive at Shenzhen Goodix Technology, the world's biggest provider of fingerprint sensor chips, has told the Nikkei Asian Review.
The remarks by Pi Bo, chief technology and chief operating officer at Goodix, come as the U.S. and China attempt to negotiate an end to a year of tensions in which Washington has repeatedly accused Beijing of failing to protect intellectual property rights and forcing technology transfers.
Goodix's clients include big Chinese smartphone makers Xiaomi and Huawei Technologies, which are currently the target of a U.S. crackdown on Chinese tech companies.
"In the near future, I don't think the U.S. and China will be friends again ... but China may likely need to address some U.S. demands," Pi said in an interview during the Mobile World Congress in Barcelona. "Under the current conditions, it has become very unlikely for Chinese tech companies like us to acquire companies in the U.S. That's the biggest impact brought by the conflict between the world's two biggest powers."
Acquisition plans, if any, in Europe will definitely be affected too, Pi said.
In 2018, Goodix took over CommSolid, a German company that provides ultralow power technologies for connected devices. The deal, aimed at expanding Goodix's product portfolio to include sensors for smart door locks, industrial applications and more, was part of the company's effort to diversify beyond the maturing smartphone market.
Obstacles to pursuing similar deals could pose a problem for Goodix. Speaking at last year's conference, Goodix founder and CEO David Zhang said his company would rely on "in-house R&D as well as tech acquisitions for future growth."
In terms of day-to-day business, however, Pi said a "tiny ant" like Goodix is less likely to be affected by U.S. moves, as Washington is focusing its efforts on big companies like as Huawei.
"I don't think the U.S. can see us. There could be restaurants in America that are bigger than us," he said. "On the business side, we don't feel anything irregular currently."
Based in the southern Chinese city of Shenzhen, Goodix is relatively unknown to the public. But its fingerprint sensors are used by almost all the big smartphone makers at home and abroad, including Samsung Electronics and LG Electronics. An exception is Apple, which used its own in-house technology for models through the iPhone 8, and replaced the fingerprint scanner with 3D facial recognition for the iPhone X and iPhone Xs models in late 2017.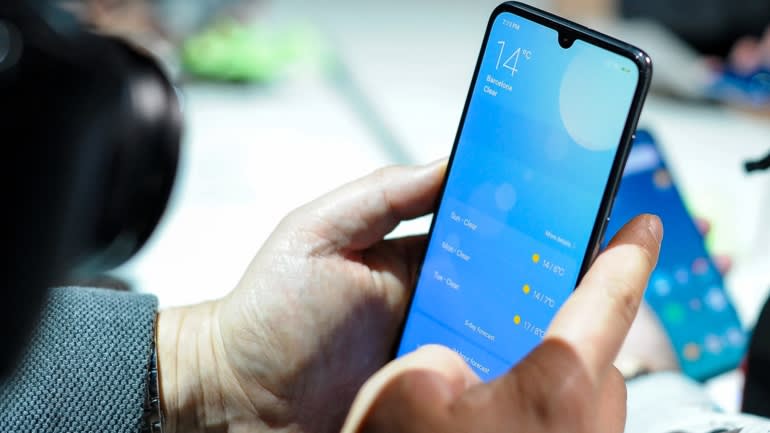 Goodix chips are found in a numerous cutting-edge smartphones, including the Mi9 by Xiaomi. (Getty Images)
Goodix chips include not only traditional captive fingerprint sensors, but more advanced in-display sensors that enable fingerprint recognition under glass for some high-end handsets, such as the Xiaomi Mi9 and Huawei's Mate 20 Pro. This allows full-face screens without a physical home button to unlock the handset.
Goodix's market share in the global fingerprint sensor market reached 33% in 2018, putting it in the top spot ahead of overseas rivals Fingerprint Cards, Synaptics and Egistec, according to research specialist IHS-Markit.
"In-display sensors entered the market in 2018, mainly in the second half of the year, and they are forecast to comprise a more sizable share of the market from 2019 onward," said Jamie Fox, an analyst at IHS-Markit, in a research note.
For 2018, shipments of smartphones with under-glass fingerprint sensors reached at least 30 million units, and they are expected to grow to some 175 million units this year, IHS-Markit data shows. The trend toward full-screen devices with embedded biometric sensors could help Goodix weather the worst-ever decline in the smartphone industry.
Goodix's Pi said it was a big blow to his company when it learned that Apple had ditched the fingerprint feature last year in its latest products. But many handset makers from the Android camp continue to do business with Goodix, as fingerprint scanning is still the fastest and most private way to unlock the phone or make payments,according to Pi.
The rise of Goodix is an exemplar of Beijing's drive to create a competitive chip industry by pouring funds from central and local governments into promising companies. The goal is to cut dependence on foreign chipmakers.
Founded in 2002 by Zhang, now 53, Goodix started out as a tiny supplier of chips for landline phones. After 2008, it began to develop touch-panel controller chips for local device makers, and grew to become China's largest homegrown supplier in the sector. In his early career as an engineer, Zhang participated in the development of China's Beidou Navigation Satellite System, the Chinese version of the U.S.-based GPS.
By 2013, Goodix had expanded into fingerprint sensors and quickly grabbed market share from overseas rivals, thanks to the booming sales of Chinese smartphone makers of Huawei, Oppo, Vivo and Xiaomi.
Goodix has around 1,300 employees and operates overseas branches in San Diego and Irvine in the U.S., Seoul, Hsinchu in Taiwan, Dresden, Germany, and various locations in China. Its revenue has grown more than fivefold to 3.68 billion yuan ($551 million) since 2013, while its market value jumped 340%, as of Feb. 28, since it went public in Shanghai in 2016.
Zhang owns more than 48% of the company's shares. Other key stakeholders include the China Integrated Circuit Industry Investment Fund, the country's top chip fund, with 6.61%, and Taiwanese mobile chip designer MediaTek, an early investor that held a 15.81% stake as of the third quarter of 2018.
"We don't think we received extra support when the China national IC fund became our investor in 2017," Pi said. "Meanwhile, we won't be worried about the current trade war, as we own all our patents and operate legally."