Meet The Company Behind The In-Display Fingerprint Sensors In OnePlus, Huawei, Vivo And Redmi Phones
Time : 2019-06-04
Source : Forbes.com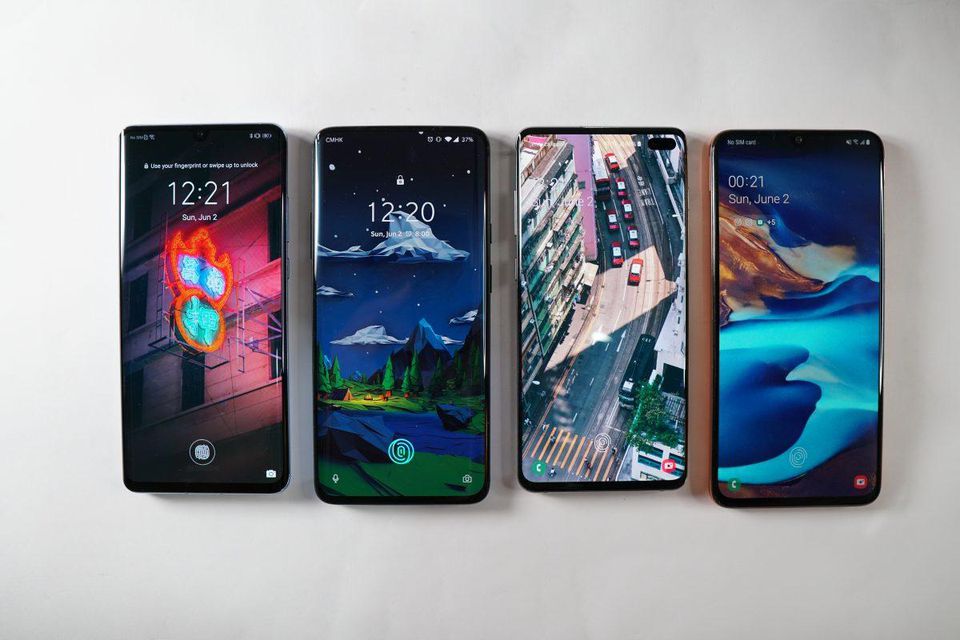 Phones with a fingerprint scanner underneath the screen seemed like a far-fetched idea a few years ago. Now it's becoming the norm. BEN SIN

The OnePlus 7 Pro is getting rave reviews, and one feature that has attracted the most praise is the phone's in-display fingerprint scanner, which registers a thumbprint and unlocks in just 0.2 seconds. In fact, the consensus among reviewers is that the 7 Pro's in-display scanner is the best in the industry right now, beating the ones in the Huawei P30 Pro, Oppo Reno, Vivo Nex Dual Display Edition, and Samsung Galaxy S10.

The funny thing is, with the exception of Samsung's S10, all those devices mentioned use the same optical fingerprint sensor built by the same company.

Founded in 2002, Shenzhen-headquartered Goodix has been building fingerprint sensors, among other things, for the world's biggest tech companies, including Huawei, LG, Dell, Xiaomi and Lenovo ever since. For years, this has meant hardware capacitive scanners, usually in the form of a power button or slight groove. But last year, Goodix's fingerprint sensor burrowed underneath the screen, a technological breakthrough that allowed manufacturers to continue shredding bezels.

Years in the making

Goodix wasn't the first to succeed in placing a fully functional fingerprint scanner underneath the display. Technology enthusiasts likely first heard about this possibility in late 2016, when rumors circulated that Samsung was working with Californian developer Synaptics to use that company's "Clear ID" optical sensor solution on the Galaxy S8. Clear ID was essentially a thumbnail-sized sensor glued underneath a display, scanning fingerprints by peering through the gaps between pixels of an OLED screen.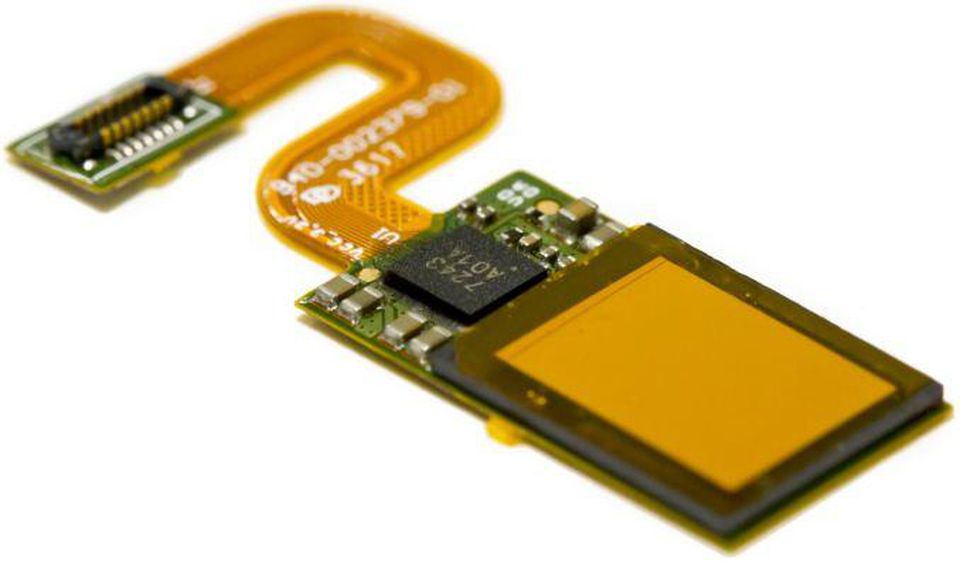 Synaptics' solution, named Clear ID. SYNAPTICS

The S8 ultimately did not feature the Synaptics scanner. Samsung turned to Qualcomm to develop an entirely different solution and Synaptics offered Clear ID to Vivo. After a year of fine-tuning, Clear ID was officially unveiled in a Vivo prototype at the Consumer Electronics Show in January of 2018, helping Vivo grab an impressive share of headlines.

Around that same time, Goodix was close to finalizing its own in-display optical sensor solution, one that attaches a camera lens underneath the screen to capture thumbprints instead of an actual chip like Synaptic's. The company's founder, David Zhang, says he tried to convince Vivo to wait.

"I told Vivo that the in-display scanner tech wasn't quite ready for mass production at the time, that it still needed some fine-tuning for another few months." Zhang, 54, says. "But Vivo went ahead and used Synaptics solution. The result spoke for itself."

Zhang was right: Vivo's two devices using Synaptic's in-display sensors hit the market in April of 2018, and while reviewers admired the introduction of never-before-seen tech, we all agreed that the in-display scanner was slow and unreliable. In my review, I said the tech was not mature to rely on full time and CNet's Aloysious Low wrote it "just isn't good enough."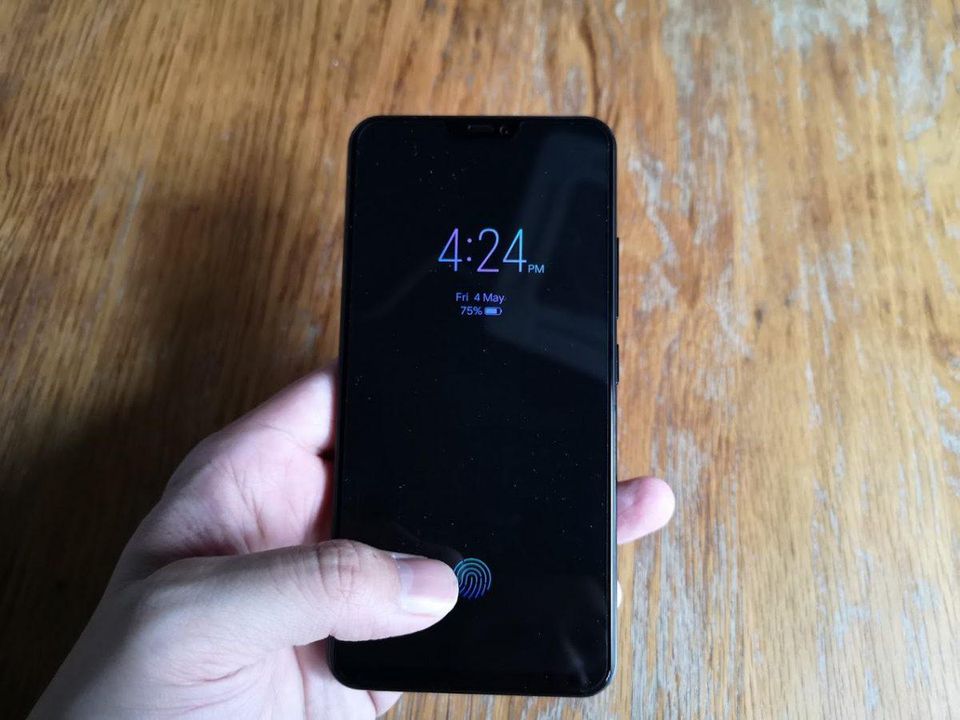 I was equally impressed and frustrated by the gen-one Synaptics scanner embedded under the Vivo X21's screen. BEN SIN


Soon after, Vivo switched over to Goodix's in-display solution for its next release, the Vivo Nex, and the improved performance was immediately noticeable (I wrote so in my review at the time too, without knowing about the vendor change). According to a Synaptics representative, the company no longer makes fingerprint scanners and focuses instead on IoT technology.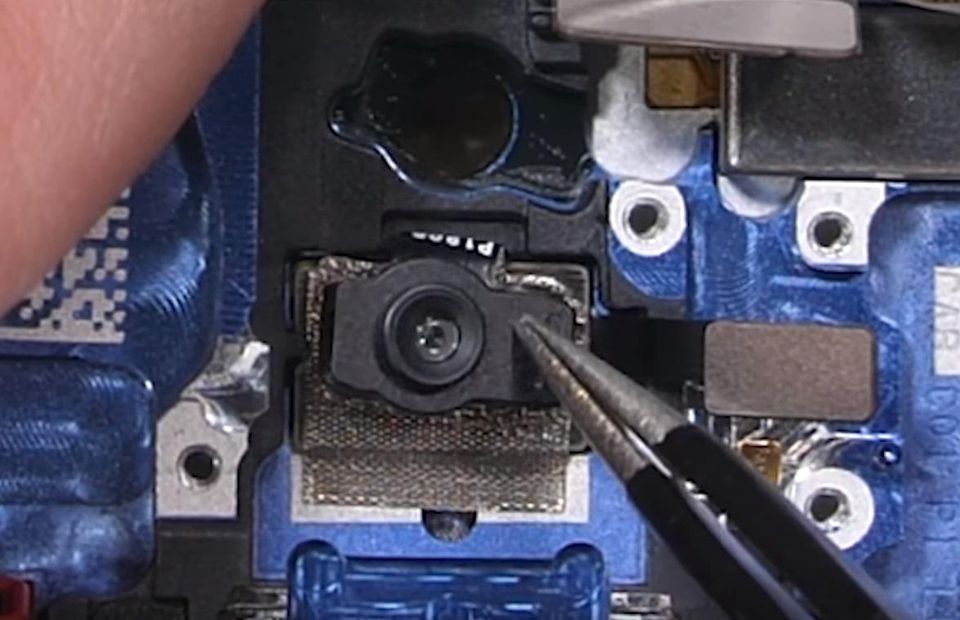 Goodix's optical scanner inside the OnePlus 7 Pro, in a screen capture from YouTuber JerryRigEverything's video. JERRYRIGEVERYTHING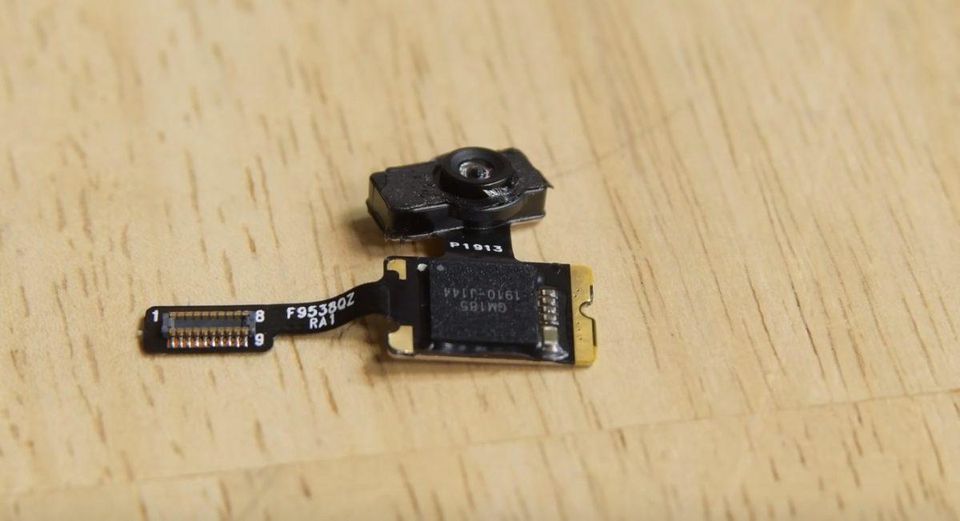 A screenshot of popular tech site iFixIt's video teardown of the OnePlus 7 Pro showing the latest generation of Goodix's optical in-display scanner. IFIXIT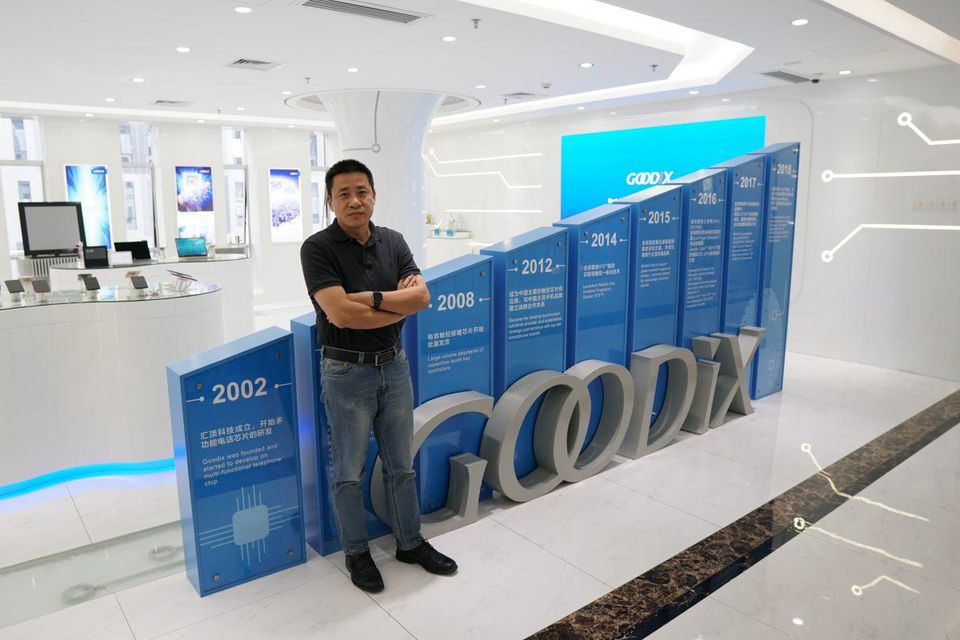 David Zhang, founder and chief executive of Goodix, a Shenzhen-based public tech company specializing in making fingerprint scanners and other solutions. BEN SIN


So if virtually every phone brand except Samsung is using Goodix's in-display scanner tech, then why is the OnePlus 7 Pro scanner faster than, say, the one in the Huawei P30 Pro or the Oppo Reno?

Goodix's vice president of R&D, Carson Ye, gives a couple of reasons.

The first is that OnePlus is a brand that prioritizes speed above everything else, and its software is optimized in a way that most resources are allocated to being fast. The other reason is that the 7 Pro, which hit the market after the Huawei P30 Pro, Oppo Reno and Xiaomi Mi 9, is simply using the latest version of Goodix's tech.

"We have 400 engineers, constantly working on our sensors from a hardware and software perspective," Ye says. "This includes fine-tuning algorithms, improving sensor light sensitivity, and things of that nature."

Light vs sound

So which fingerprint solution -- Goodix's optical or Qualcomm's ultrasonic -- is better?

In theory, an ultrasonic scanner is more secure, because it uses soundwaves to map a 3D print of the user's unique epidermis, whereas optical scanners rely on light information to capture a 2D "photograph" of a thumbprint.

But Zhang, of course, disagrees. First, he says that there has been no evidence supporting that an ultrasonic solution is more secure than an optical solution, that for every article about an optical scanner being hacked, there is one about the S10's scanner being fooled too.

Secondly, he adds that there is no truly 100% secure biometric solution, a view that many cybersecurity experts share.

"If you understand how the biometric system works and you have a willing participant working to hack the solution, any fingerprint sensor can be fooled," he says.

Zhang says stories such as the iPhone X's face unlock being fooled, or fingerprint scanners bring tricked all have one thing in common: the person with rightful access to the device willingly participated in the hack.

"That's what we call voluntary spoofing, and there is no preventing that," he says. "The only thing we can do is prevent involuntary spoofing." On that front, Zhang says the track record of Goodix's optical scanner is on par with previous hardware scanners or Samsung's ultrasonic scanner.

"It's secure enough that Google allows our scanners to be used to authenticate Google Pay," Zhang adds. "In fact, we work with Google to ensure our scanners meet their standards."

The real-world test

Since I, as a phone reviewer, have access to all the new phones, I decided to test the fingerprint scanners for myself, and I was unable to fool any of them. What I did confirm was something I already knew: the OnePlus 7 Pro's scanner is significantly faster than the Galaxy S10's scanner.
Other reviewers came to the same conclusion even with an older generation OnePlus device.

Been doing this test over and over every day and pretty sure the OnePlus 6T's fingerprint optical in-display fingerprint sensor is faster than the Galaxy S10+'s ultrasonic one #galaxys10 pic.twitter.com/fadEDJr61q

— Raymond Wong @ #WWDC

Taking the test further, I did more thorough testing in multiple conditions, including with wet fingers, greasy fingers, or through a glass screen protector. In every instance, Goodix's scanner beat the ultrasonic scanner.

What's next?

The in-display fingerprint scanner has gone from ambitious futuristic idea to expected feature in all Android phone in under two years. Even mid-tier handset such as the Realme X, Redmi K20 and Meizu 16X launched with Goodix's in-display scanners.

As of this week, there are 41 phone models using Goodix's solution, and given the rate Chinese brands pump out products, this number will increase by another dozen before the year ends. Zhang says fingerprint scanners will continue to be the key revenue driver for the company, as Goodix is working with Chinese automobile brands to introduce fingerprint scanners to car doors.

But a major new competitor, or potential client, is looming: according to reliable rumors, Apple, which ditched the fingerprint scanner in favor of facial recognition two years ago, is looking to put an in-display scanner in the 2020 iPhone.